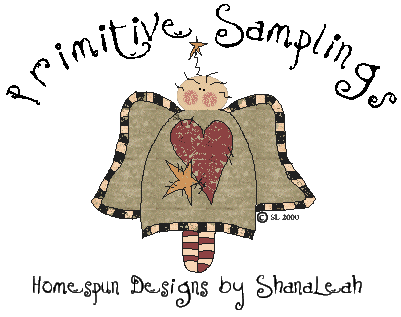 Primitive Samplings has moved to a new home..you will be redirected in a few seconds or click the angel above to get to our new home. Thanks!
---
~*~Primitive Samplings-Homespun Designs by ShanaLeah ~*~was created, designed & is maintained by ShanaLeah.
All rights reserved. Copyright, 1998, 1999, 2000, 2001, 2002
Background set and all buttons & logos have been created by me exclusively for Primitive Samplings and MAY NOT be downloaded for your personal use.